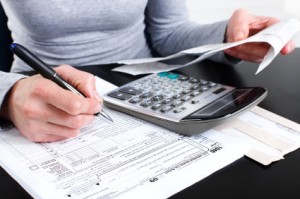 By: Kimhan, Angela, Huiyi, Aries (Research and Training Department)
In this month's publication, we will refer to an article by Tax-News.com on the changes to 2021 Singapore tax filing rules and updates on the revenue threshold for completing the two-line statement required for sole proprietorships.
From the article, it is highlighted that the Inland Revenue Authority of Singapore (IRAS) will be sending tax bills directly to certain taxpayers for the upcoming tax filing season and will be simplifying filing arrangements for the self-employed. 
Starting from May 2021 onwards, IRAS will introduce a new feature, a Direct Notice of Assessment (D-NOA) initiative, in addition to the No-Filing Service (NFS), where information will be automatically included and tax reliefs can be pre-filled for taxpayers. This additional feature aims to save time and eliminate the need for taxpayers to repeat the filing procedure. Moreover, in the event that there is a change in their personal information pertaining  to the reported income and relief claim, taxpayers can still log onto their account and make necessary changes. 
In general,  this change focuses on benefiting self-employed taxpayers as well as eligible commission agents and private hire/taxi drivers who have joined the pre-filing of income scheme. Under this pre-filing scheme, the self-employed taxpayer's income information is pre-filled in their tax returns and they are not required to file a tax return unless an update is required. 
Besides this, the revenue threshold for completing the two-line statement, Revenue and Adjusted Profit/Loss will be increased from SGD 100,000 to SGD 200,000 from the Year of Assessment (YA) 2021 for sole proprietorships. This change aims to alleviate the tax filing burden for small businesses, whose revenue falls under SGD 200,000.
Lastly, this article calls attention to taxpayers who have been working from home and incur incremental household expenses. From May 2021, taxpayers can claim expenses incurred for work purposes as tax deductions, provided that these expenses are not reimbursed by their employer. 
https://www.tax-news.com/news/Singapore_Explains_Changes_To_2021_Tax_Filing_Rules____97925.html